General and Cosmetic Dentistry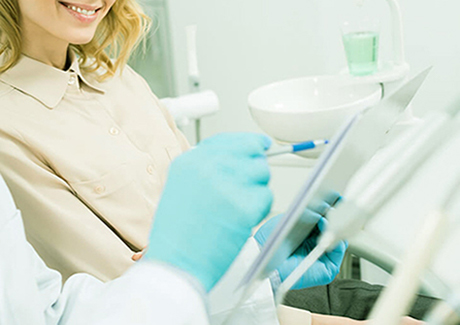 Consultation
During consultation, the dentist examines the condition of the mouth, teeth, and gums and suggests various treatment plans if this is necessary. Before the definition of any treatment plan, the general health of the patient (chronic diseases, allergies etc) must also be considered. After thorough examination the dentist will propose several treatment plans, inform about the cost and explain the procedure and the timeframe of each therapy. At the end of the examination, our patients always get advices on issues related to oral hygiene and oral hygiene products.
(Consultation in our clinics is free of charge)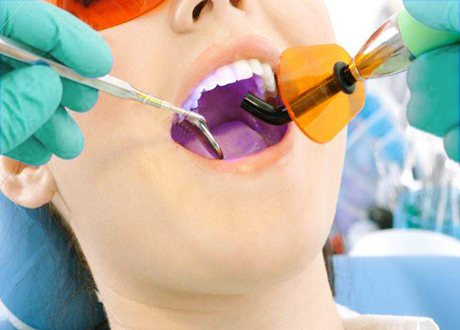 Dental Bonding
In the case the patient's teeth are decayed, damaged or discolored dental bonding can be used. In this process a tooth colored resin material is carefully applied to the tooth and is then hardened using high-intensity light to create strong and durable structure. This procedure is a cost-effective treatment that can help restore confidence in your smile without extensive procedure.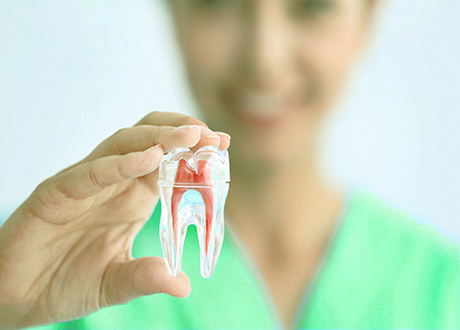 Endodotic Therapy
Endodontic therapy also known as root canal treatment is used to repair and save a badly damaged or infected tooth in alternative to removing it. In our clinics the dentist performs the treatment by removing infected tissue from the inner canal of the tooth, refilling and sealing the tooth. The treatment gives immediate relief from pain and can help prevent future infections. Modern root canal treatment can be completed in one or two appointments. Teeth that have had root canal treatment can last as long as other natural teeth and often a lifetime. In our clinics we use the latest endodontic protocols and the most innovative materials to assure the best treatment for our patients.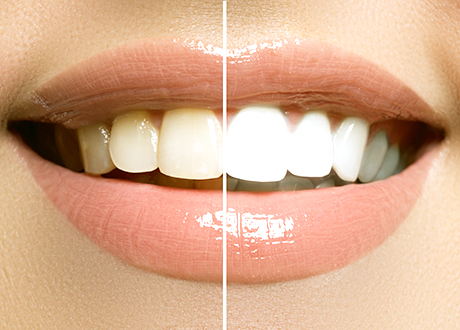 Teeth Whitening
Teeth Whitening New Dent offers two types of teeth whitening services: The first treatment consists of a quick in-office laser teeth whitening, which uses soft laser to whiten tooth enamel. This treatment allows patients to see as much as 4-6 shades difference in only 20 minutes of treatment time. The second treatment consists of take home custom-made whitening gel trays that work to gently and effectively remove stains from tooth enamel. During your consultation at the Dental Implant Center, we will use advanced diagnostics and imaging in order to accurately evaluate your individual condition and the amount of correction necessary to provide maximum results.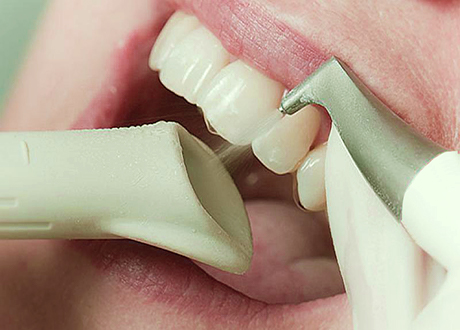 Proffesional Dental Cleaning
New Dent dental clinic recommend professional dental cleanings one time every six months. Cleaning helps to prevent various dental diseases and also help against bad breath.  Professional cleaning includes scaling and teeth polishing. Firstly, an ultrasonic scaler removes mineralized dental plaque from teeth surface. After scaling, the dentist polishes the teeth with the use of a special polishing paste and a micro brush. The procedure usually takes 20-30 minutes. At the end of each professional cleaning, our dentists always give advices about proper oral hygiene, and recommend specific dental products for use at home.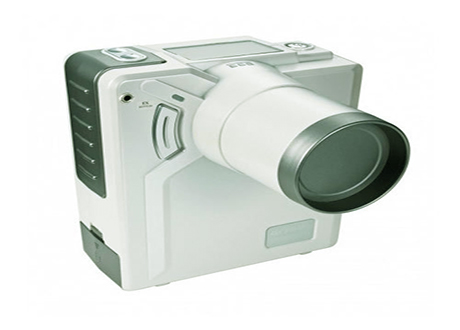 Dental X-Ray
X-rays are used to help diagnose problems such as decay between teeth, abscesses and impacted teeth. At New Dent we use state of the art digital x-rays, which significantly minimize radiation exposure over time.